Friday Five
1. This week I've been cruising through this revision. Almost done! Yay!!!!!
2. This summer I've been wearing hats!
3. Of course, I've been reading!
4. I just got this in the mail. Finally!
Can't wait to read what happens next in this alien love story!
4. Also finally found a book on tape that I'm loving:
LOVING!
5. Sent my proposal to this upcoming #kidlitcon. The theme will be on diversity. I know I'm an expertise on this subject with my bilingual teacher experience plus my own Latina heritage.
Want to be included on this poster: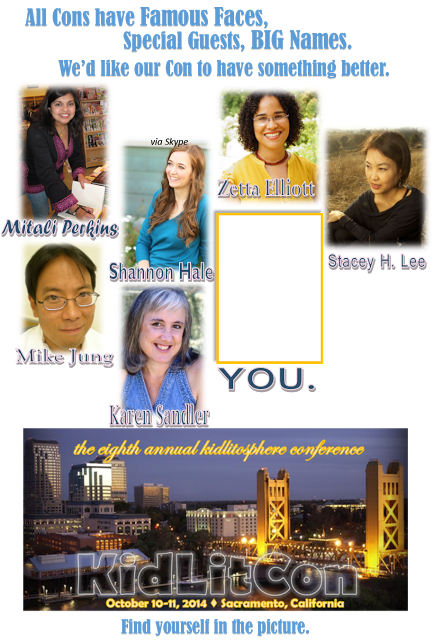 **Guilty pleasure:
Ordering the Mud Pie mix drink at Coffee Bean & Tea leaf when I'm finishing this revision. Love this coffee house so much!
Photo courtesy theactorsdiet.com